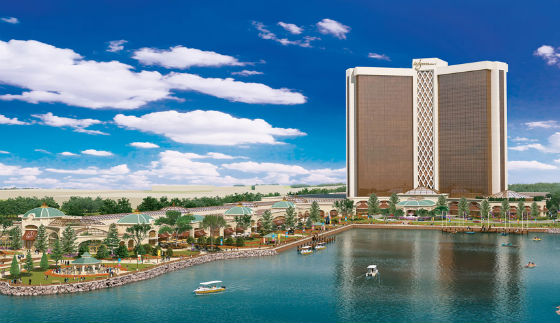 – Allison Goldsberry
The Massachusetts Gaming Commission voted 3-1 Tuesday to approve a plan by Wynn Resorts for a casino in Everett.
"We believe that a great deal of the resistance and energy that we experienced in some surrounding communities, and especially with Boston, was directly related to the fact that this was a competition. We expect that now that a decision has been made, everybody will find it much easier to relate to one another, get on with the job of creating jobs and building a better life for the citizens of Everett and the surrounding communities in the Greater Boston area," said Wynn Resorts CEO Steve Wynn in a statement.
Wynn's $1.6 billion plan includes a five-star resort with more than 500 rooms, high-end retail and dining, a ballroom, and meeting space. The casino will be located on contaminated land behind the Gateway shopping plaza in Everett. Wynn's proposal includes a cleaning up the 30 acres, located along the Mystic River, and for the development of a waterfront with paths and even water taxis.
Wynn's plan beat out a proposal by Mohegan Sun for a casino in Revere.
Medford signed a surrounding communities agreement with Wynn Resorts last spring. The agreement includes a $1 million annual payment to address public safety concerns; up to $1.25 million for a "concept design" of Wellington Circle, a heavily congested area; $1 million for traffic improvements; donations to the community; and "preferential treatment to qualified Medford residents for contracting, subcontracting and servicing opportunities in the development and construction of the project," among other concessions.
Approval of casino licenses in Massachusetts is on the ballot again in November. If voters don't reaffirm their support, Wynn's plan for Everett will not move forward.