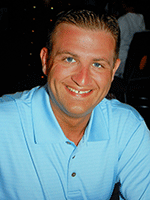 Long-time Medford City Councilor Paul Camuso announced today he will not seek re-election in 2015. The following is an announcement Camuso released on Thursday afternoon:
Dear Friends and Colleagues:
As the New Year approaches and after consulting with my family, I have decided that I will not seek reelection to the Medford City Council in 2015. I have had the distinct honor of serving Medford with pride, passion and professionalism for the last fifteen years. Serving this past year as President of the Medford City Council has been one of many highlights during my career in public service.
I want to personally thank the residents of Medford for trusting me with their vote and giving me the opportunity to serve on the Medford School Committee and the Medford City Council. One of my dreams as a young man growing up in Medford was to become an elected official and give back to the community that has given me so much. As a product of the Medford Public Schools I am proud of being part of such a huge undertaking building all new elementary and middle schools and significantly upgrading Medford High School. Emphasizing the importance in a vibrant educational system was and always will be a priority of mine. I am also very proud of being a part of so many successful initiatives and projects that have greatly enhanced the quality of life in our City. As your City Councilor I look forward to continue working eagerly at making Medford a better place to live and raise a family over the next twelve months
A few people that I would like to thank for their guidance and friendship over my years of public service are the late Middlesex Sheriff James V. DiPaola, Mayor Michael J. McGlynn, Middlesex Sheriff Peter J. Koutoujian, former Medford City Council President Robert Maiocco, and Superintendent of Schools Roy Belson, and City Solicitor Mark Rumley. I would also like to thank my colleagues on the Medford City Council and the Medford School Committee for their dedicated service to the City Of Medford.
Upon conclusion of my term on the City Council I look forward to spending more time with my beautiful wife Jeanine and my amazing son James. As a private citizen I will always continue working to the best of my capabilities at making Medford the finest City in the Commonwealth. Again thank you and I wish you all the best in the New Year.
With all Sincerity
Paul A. Camuso
Medford City Councilor