A car crashed into LB Music School early Friday morning, according to local reports.
According to WCVB, a woman hit the accelerator instead of the brakes around 5AM, crashing into the front of the school, located on Central Avenue.
A fire official told Channel 5 that the structural integrity of the building was compromised following the crash,
There were no reports of injuries.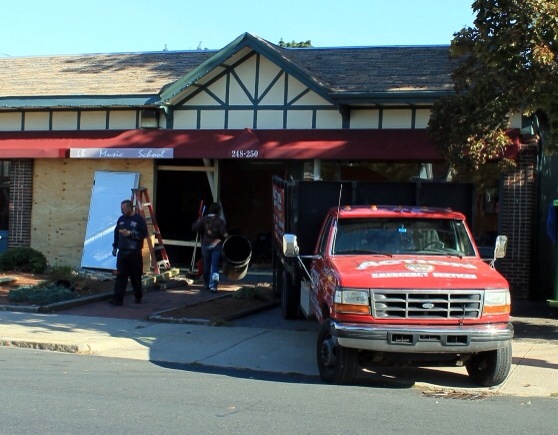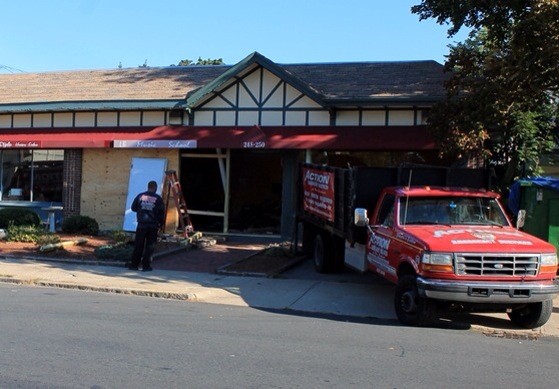 Photos by Paul Rapatano.