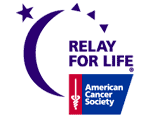 The Somerville-Medford team for the American Cancer Society's Relay for Life will hold an informational session from 3:30PM-5:30PM at City Hall Wednesday, March 26.
The Relay for Life of Somerville-Medford will be held June 6-7 at Hormel Stadium. Relay for Life is an overnight team fundraising event to fight cancer. Teams of eight to fifteen people camp out and take turns walking around the track, trying to keep one team member on the track at all times while enjoying food, entertainment, and activities.
Relay for Life is a time to celebrate cancer survivors, remember those we have lost to cancer, and fight back by raising awareness and funds for cancer research, education, advocacy, and patient services.
More…
Visit the Somerville-Medford team web page
See video from the first team meeting and video of past relays