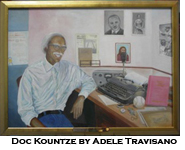 Doc Kountze Film Festival
11AM-6PM, McGlynn Middle School, 3004 Mystic Valley Parkway
Check out the work of Medford's artists and film-makers at the annual Doc Kountze Film Festival, taking place from 11AM to 6PM at the McGlynn Middle School. This year's lineup includes two feature-length films, a short film, and a theatrical performance.
Read by the River at Tufts University
12PM-3:30PM, Cousen's Gym, 161 College Avenue
New England Patriots player Stephen Neal will join Tufts students and Medford children at Tufts' 9th annual literacy fair, Read by the River. More than 600 kids are expected to attend the event, which promotes the importance of early childhood literacy. Event is open to elementary school students.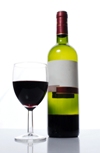 Grapevine Travelers Wine Tasting with Arborway Imports
3PM-7PM, Grapevine Travelers, 18 High Street
Enjoy a sampling from Grapevine Travelers' newest vendor, Arborway Imports of Lexington. Arborway Imports focuses on small, hand-selected wines from around the world.
Medford Historical Society Spring Cleaning
1PM, Medford Historical Society, 10 Governors Avenue
Shake off the winter and help the Medford Historical Society prepare for a busy spring by lending a hand to spruce the place up. Contact Barbara Kerr at bkerr@minlib.net or simply stop by on Saturday afternoon ready to clean!