Medford Residents Create Puzzles for Math Museum
|
Traveling Exhibition 1st American Museum of Mathematics
If you've ever participated in West Medford Open Studios you might have visited the Sharon Street home of Jane and John Kostick and marveled at their intricate wooden puzzles. The Kosticks were recently commissioned to create four giant twelve-piece magnetic puzzles as well as a large-scale hub and strut construction toy for the Math Midway, America's first interactive math museum.
The puzzles made their debut in June in New York City at the World Science Festival Street Fair. Below are some pictures the Kosticks provided of the event and their puzzles.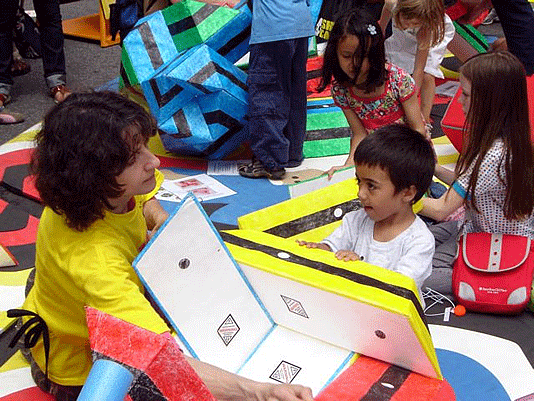 Jane Kostick helps Malik, grandson of Faith Gude, a Medford woman that helped with painting the structures, build a tetraxis.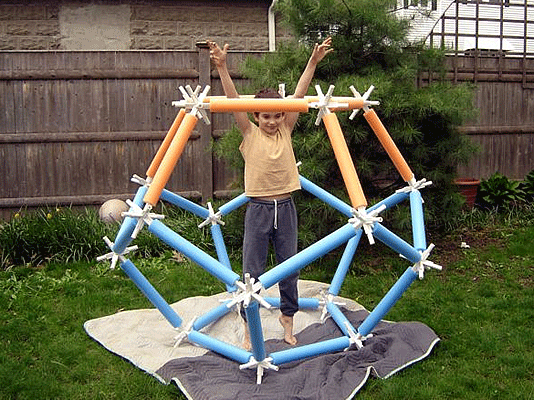 The Kostick's son James has fun inside a pentagonal dodecahedron puzzle. Yes, those are chopped up pool noodles!