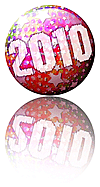 Celebrate the new year locally at John Brewer's Tavern in Malden.
Medford owners Bill and Sue Honeycutt are throwing a free bash that includes live music. Boston-based cover rock band The Gulf Boys will perform.
The regular menu will be available. The party starts around 9PM.
John Brewer's is located at 7 Highland Avenue, Malden. Click here to visit their website and check out the menu.
- InsideMedford.com