MHS Students Clean Up in Art Contest
|
The Alliance for Young Artists & Writers has selected thirteen Medford High students for achievement in The Scholastic Art & Writing Awards of 2010, sponsored by The Boston Globe. In their 87-year history, The Awards have recognized some of America's most celebrated artists and authors while they were teenagers, including: Richard Avedon, Truman Capote, Bernard Malamud, Sylvia Plath, Robert Redford, Andy Warhol and Charles White.
In the writing competition, there were 220 students in Massachusetts from public and private schools recognized for Honorable Mention, Silver Key, and Gold Key awards. 2010 writing winners from MHS are: Barbara Araya and Nick Patton (Personal Essay, Silver Keys), Kylie Baker (Short Story, Gold Key), Seth Brownmiller (Poetry, Silver Key and Honorable Mention), Jennifer Frederick, Elizabeth Liu, Lucas Mazzotti and Tina Nguyen (Personal Essay, Honorable Mention).
2010 Art winners include Francesca Alfonso (Silver Key), Diane Hien (2 Gold Keys), Lisa DiVirgilio and Jeannie Nguyen (Gold Keys), and Huong Vong (Gold and Silver Keys). Gold Key works are automatically forwarded to the national-level of judging in New York City during late March. Special thanks to MHS faculty Bernadette Ricciardelli (Director of Humanities), Richard Trotta (Director of Media/Technology/Fine Arts), Art teachers Michele MacKenzie, Candace Van Aken and English teachers Maria Duffy, Eric Esner, and Jody Liu for their hard work and support.
Silver and Gold Key recipients will be formally recognized in an awards ceremony on February 14 sponsored by The Boston Globe at John Hancock Hall and the State Transportation Building, where the exhibit of student art work and selected writings will be displayed from February 1 – March 19, 2010.
Below are the winning entries in the art contest:
Gold Key, Lisa DiVirgilio, "I Take Credit"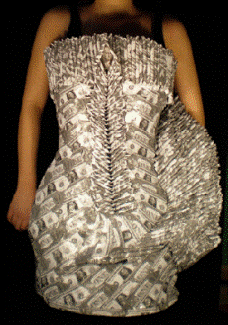 Gold Key, Diana Hien, "Abandoned Tea Cup"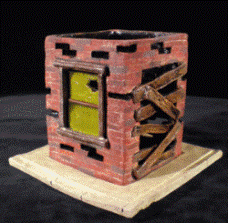 Gold Key, Diana Hien, "Serpentine"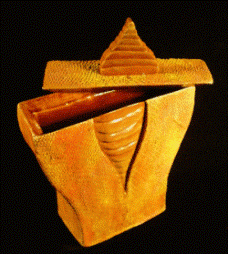 Gold Key, Jeannie Nguyen, "Another Eden"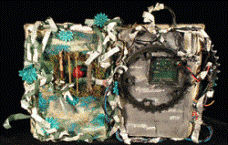 Gold Key, Huong Vong, "Fountain of Boats"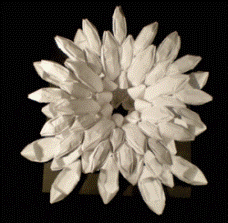 Silver Key, Francesca Alfonso, "Handle with Care"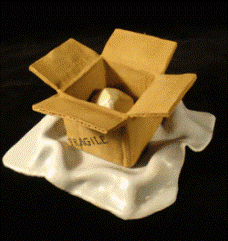 Silver Key, Huong Vong, "Backpack"