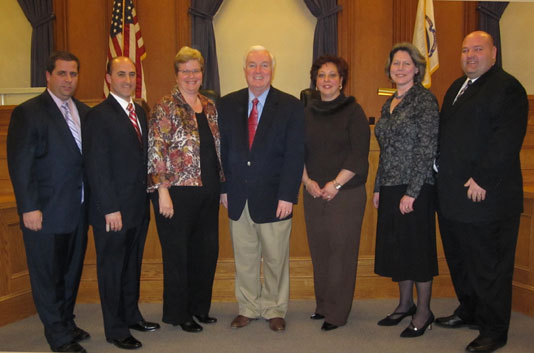 After meeting for five hours on Monday night, the Medford School Committee recessed their first budget meeting and will reconvene on Tuesday night.
Mayor Michael McGlynn and School Superintendent Roy Belson led the School Committee through the budget for every department. Committee members wanted to meet again to discuss nearly a half million dollars in proposed last-minute cuts that were necessary due to the rejection of a salary deferral package by major collective bargaining groups.
Tuesday's meeting will take place at 7:00PM at the Medford High School Library. It will be broadcast live on Channel 15.
The School Committee Budget Hearing is currently still scheduled to take place on Wednesday, June 23 at 7:00pm. The hearing will also take place at the Medford High School Library and will be broadcast live on Channel 15.
The following budget documents were released by the school department and were reviewed by the School Committee Monday night:
- Superintendent Belson's Budget Message
- Fiscal Year 2011 School Budget
- FY2011 Budget Pie Chart
- Information from Medford Public Schools.