City Council Announces Summer Meetings
|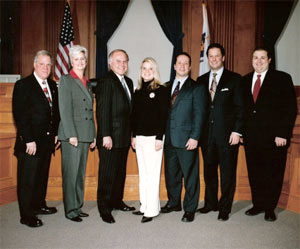 Spay/Neuter Ordinance, Outdoor Eating on Agenda for July 13
Regular Meeting Schedule:
July 13, 2010 (View agenda)
August 31, 2010
September 21, 2010
September 28, 2010
Committee of the Whole Meeting July 13
There will be a Committee of the Meeting Tuesday, July 13, 2010 at 5:30 PM in Room 207, Council Office, City Hall regarding 1) Creating an ordinance for Special Breeders License and 2) Creating a ordinance and permitting for outdoor tables and chairs seating on sidewalks for eating establishments.
Public notices can now be viewed at the Police Station, 100 Main Street, at the front desk in addition to the City Clerk's office at Medford City Hall.
Agendas and other City Council information can also be found on the city website.
– Information from City Clerk Ed Finn