3 Medford Spots on State Vacation List
|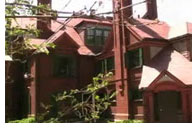 It appears another Medford treasure has been added to a list of 1,000 great places in Massachusetts put together by the state tourism office.
The Brooks Estate joins the Royall House and Middlesex Fells Reservation on the list of must-see locations in Medford.
Medford's state delegation released the following statement:
The Massachusetts Office of Travel and Tourism has announced that The Mystic Lakes, The Middlesex Fells, The Brooks Estate and The Royal House and Slave Quarters have been declared four of the 1,000 Greatest Places in Massachusetts, selected from over 12,000 nominations throughout the Commonwealth.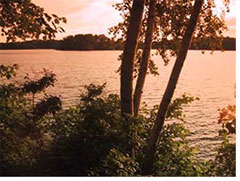 The Great Places initiative celebrates what is unique about the Commonwealth of Massachusetts, its communities, and its people. It aims to boost visitation to Massachusetts as well as give local residents the opportunity to visit known and unknown historic sites, cultural venues, and natural landscapes.
"These sites speak to the great history and natural beauty to be found in Medford," Senator Patricia Jehlen (D-Somerville, Medford) said.
Representative Sean Garballey (D-Arlington, Medford) said, "These sites showcase just a small portion of what Medford has to offer. The Royal House offers amazing insights to life at the dawn of our country and just a short drive away, the Middlesex Fells Reservation provides a vast, unique escape from city life. Our Commonwealth enjoys a rich cultural heritage; it is a privilege to see Medford receive two spots on a list with so many other distinguished Massachusetts locations."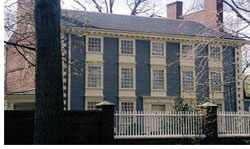 "I am pleased that places in our community are being recognized as some of the greatest in the Commonwealth. Many of our neighbors in Medford have worked tirelessly to preserve and promote these local treasures. I hope to welcome people from around Massachusetts to enjoy these destinations and see what else our city has to offer." Representative Carl Sciortino (D-Medford, Somerville)
"I am pleased that Medford has two sites named among the 1000 Greatest Places to Visit in Massachusetts," said Representative Paul J. Donato (D-Medford, Malden). "The Royall House is one of several historical treasures in the City of Medford and the Middlesex Fells is one of the best open spaces and recreational areas in Massachusetts."
All the MA Great Places are open and available to the public, and the complete list is available at the Massachusetts Office of Travel and Tourism (MOTT) website at www.massvacation.com.
Editor's Note: The Mystic Lakes are actually listed in Arlington, not Medford, on the state's list.
Pictured above: Brooks Estate, Middlesex Fells Reservation, and Royall House. Courtesy photos.