Newton All-Stars Finally Earn Trophy After 12 Years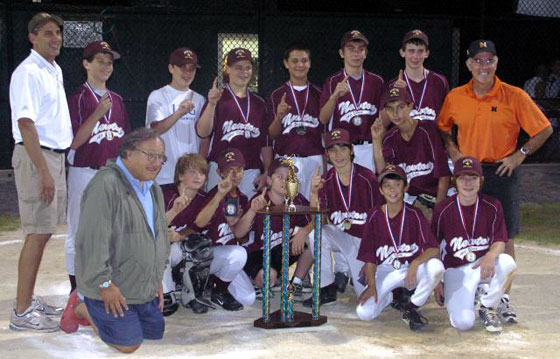 After twelve years participating in the Medford Invitational Tournament, the Newton All-Star team finally took home the trophy. Coach Jerry Sack's team defeated Medford in the playoffs and blanked Tewksbury, 16-0, on Saturday in the championship game.
Challenger Division Game in 4th Year
For the fourth year in a row, the all-star baseball players took a break from the action for a special game on Saturday, August 28.
MIT athletes and volunteers helped children with physical and mental disabilities play some ball. There is no score, no strike count, and no outs. Everyone has a chance at bat, to run the bases, and to come home. Both athletes and volunteers alike have a great time and have come together for the sole purpose of having fun while enjoying America's favorite pastime.
Below is a video slideshow of the Challenger Game put together by tournament president Ron Giovino:
- Information from www.mitbaseball.com. Courtesy photo and video.