Winter Clothing Drive for Homeless Veterans
|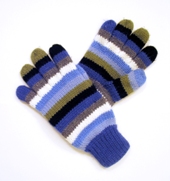 A quarter of all homeless people are veterans, and during the winter season, they need your help. This year, the need is greater than ever for warm winter clothing.
Once again State Representative Paul Donato and Medford Veterans' Service Office are collecting gently worn and clean winter clothing and coats for homeless veterans. Donations will be accepted through November 12.
Donations of coats, scarves, hats, gloves, mittens, sweaters, ski pants, boots, and other warm winter clothing will be accepted for both male and female veterans. The clothing will go to the New England Shelter for Homeless Veterans. Items should be clean and in good condition.
Donations can be dropped off at the Medford Veterans Services office at City Hall, Rep. Paul Donato's office at 271 Spring Street, Council on Aging Office at 101 Riverside Avenue, Medford Public Library at 111 High Street, and the main lobby of the Medford Police Department at 100 Main Street.
In addition to the coat drive the Veterans Services office is also looking for participants in the Adopt-a-Vet program. The program provides homeless veterans the opportunity to receive gifts such as new clothing, toiletries, gift cards, books and other desired items.
Call the Veterans' Services Office at 781-393-2503 for more information.
– InsideMedford.com