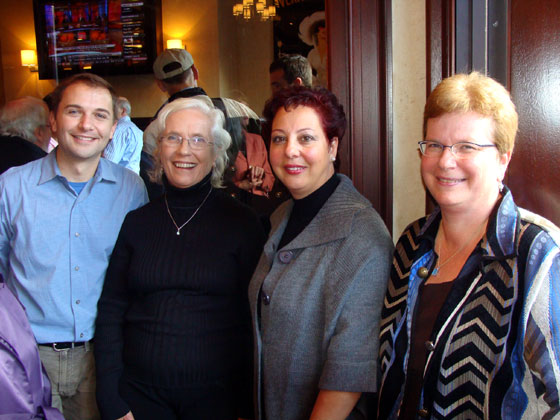 Quite the crowd turned out last weekend when Governor Deval Patrick made a campaign stop in Medford at Salvatore's. Many Medford local officials were there, including, pictured above, State Representative Carl Sciortino, State Senator Patricia Jehlen, Medford School Committee Secretary Ann Marie Cugno, and Medford School Committee Vice Chair Paulette Van der Kloot.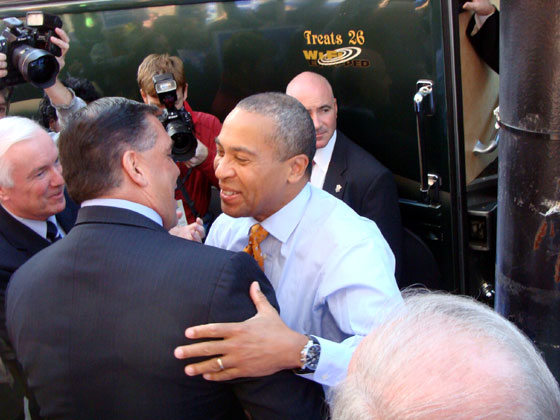 Governor Deval Patrick greets Salvatore's owner Sal Lupoli.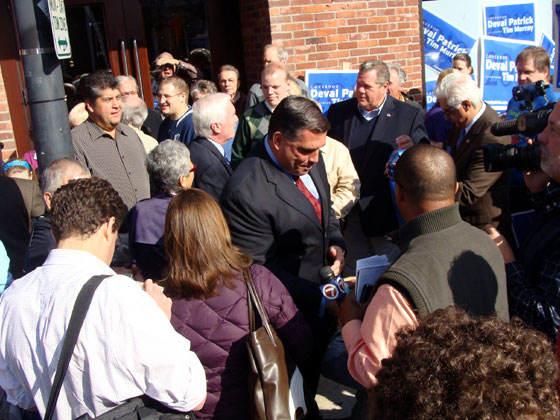 WHDH's Byron Barnett interviews Lupoli.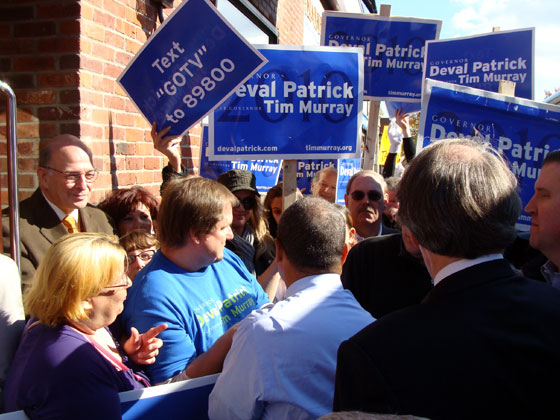 The crowd shows support for the Governor.
- Photos courtesy Mike Cugno.