Girls Soccer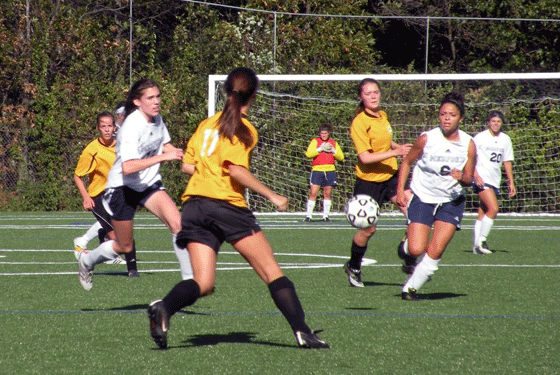 MHS junior Jackie Pellechia, pictured in the goal, was selected as league MVP. Pellechia had eight shut out victories for the Mustangs. Other Lady Mustangs selected as GBL All-Stars include senior Katie O'Brien, senior Kristina Bove, sophomore Katherine Timmins and junior Olivia Timmins. Freshmen Alessia LaRocca and Regine Jacques were named to the second team.
Football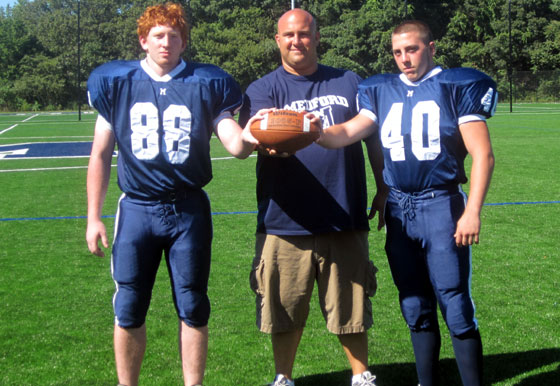 Senior captains Alec Finn (#88), TE, and Nick Murphy (#40), LB, with Head Coach Rico DelloIacono, were named GBL All-Stars.
Volleyball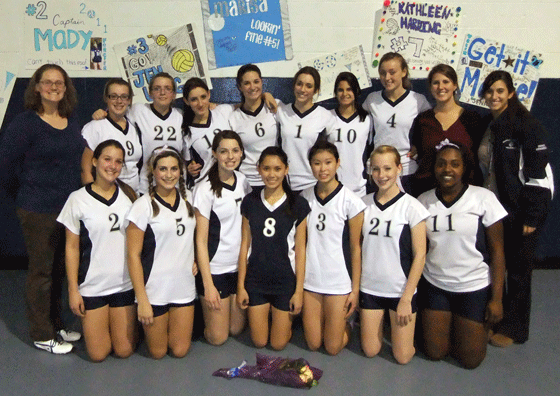 Senior Jennifer Uang (#3) and Stephanie Nguyen (#8) were selected as fall GBL All-Stars. They are pictured with their team and coaches Alice Beth FitzPatrick, Emily Moore and Debbie Stadfeld on Senior Night.
Boys Soccer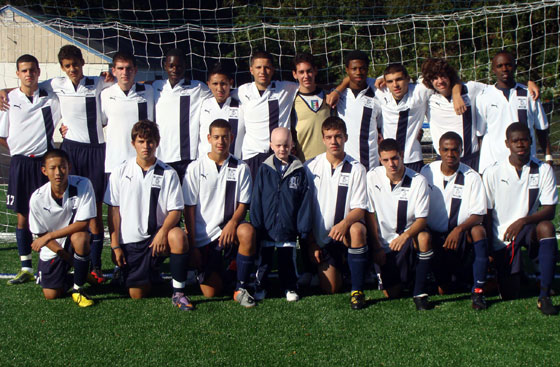 Four seniors were selected as GBL All-Stars, including captains David Pires and Cesar Silva, Rico Altema, and Chris Moura. Senior captain and goalie Marcello Cugno and junior John Dumbuya were named Eastern MA All-Stars. The team is pictured above with their honorary captain, Gidge Farraher.
Cross-Country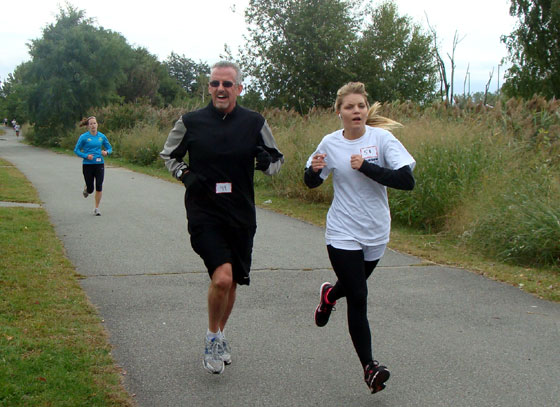 Senior Ericka Silva, seen above finishing the Medford Fit for Life Road Race in October, was the lone Mustang runner named a GBL All-Star.
Golf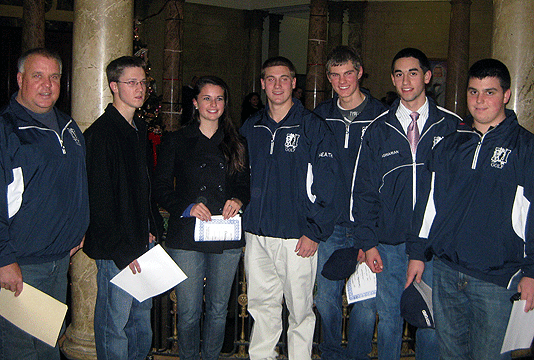 Seniors CJ Bourque and Steven Scire were selected as GBL All-Stars. Scire is pictured above, far right, with Head Coach Ray Dyer and last year's seniors, including Eric McNeil, Kiley Callahan, Kyle Heath, Andrew Pompeo and Steve Aghiarian, when the team was recognized in 2009 by the City Council for going undefeated and winning the league.
- InsideMedford.com