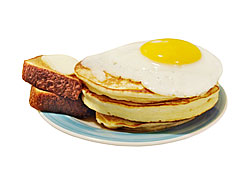 Party a little too hard on New Year's Eve?
The only cure just might be the Hangover Brunch at John Brewer's Tavern. Stop in anytime between 11:30AM and 4:00PM on New Year's Day for French toast, pancakes, eggs, omelets, and other traditional brunch fare.
Enjoy a Bloody Mary, mimosa, or glass of champagne along with brunch and the annual Winter Classic hockey game. Gotta start off 2011 right!
John Brewer's is located at 7 Highland Avenue, Malden.
- InsideMedford.com