'Expectations' Gallery Opening Feb. 18 at Springstep
|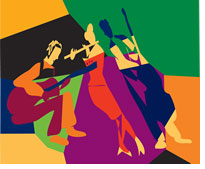 Gallery to Feature Work of Local Artists
The Medford Arts Center, Incorporated (MACI) and Springstep will host an opening reception for the new exhibit "Expectations," located at the Springstep Gallery. "Expectations" presents the diverse work of artists from the Medford area, including Bob Marcellino, Tamara Major, Claire Ghiloni and Patty Saunders. The reception is free and open to the public and will include live music as well as refreshments and remarks about the exhibit. All work will be for sale, unless otherwise noted.
The opening reception is Friday, February 18, 6 to 9 p.m. The exhibit will run from February 18, 2011 to March 20, 2011 and will be open Monday to Friday, 9 a.m. to 5:30 p.m., and evenings and weekends when other programs are in session.
About MACI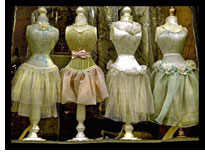 This organization provides art appreciation programs and educational events in Medford, Massachusetts. MACI aims to encourage the development of diverse art forms, including visual, performance and written media, while also supporting community artists with a space for exhibitions, meetings, lectures, classes and more.
About Springstep
Springstep, a 15,600 square foot award-winning arts and performance facility in the heart of Medford Square, opened its doors in 2003. Springstep hosts a diverse range of cultural events, classes, and social dances for youth and adults. The building includes an art gallery of rotating exhibits, and a wide range of studios, meeting rooms, and function spaces that are available for rent for private and nonprofit special events. Located at 98 George P. Hassett Drive, across from Medford City Hall, Springstep offers ample free parking and is accessible via public transportation.
For more information please call 781.395.0402, or visit the Springstep website at www.springstep.org.
– Information from MACI and Springstep. "Eponymy Jazz" by Tamara Major and "Window Dressing" by Patty Saunders.