Tufts Looking Forward to New Sports and Fitness Center
|
Last week Tufts University held a topping off ceremony where the final beam was placed for the Steve Tisch Sports and Fitness Center. The 42,000 square foot complex will feature an expanded fitness center, activity rooms, new locker rooms, athletic offices, a new sports medicine suite, and more. It is named for Steve Tisch, chairman of the New York Giants football team, Academy Award–winning film producer and member of Tufts class of 1971, who has led the support of the facility with $13 million in gifts. Tufts broke ground on the project in April and the building is slated for completion and use by the start of the fall 2012 semester.
Members of the Tufts community and local officials were invited to sign the final beam of the new building before it was moved into place.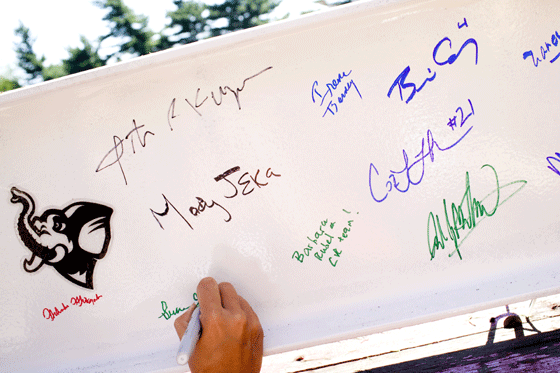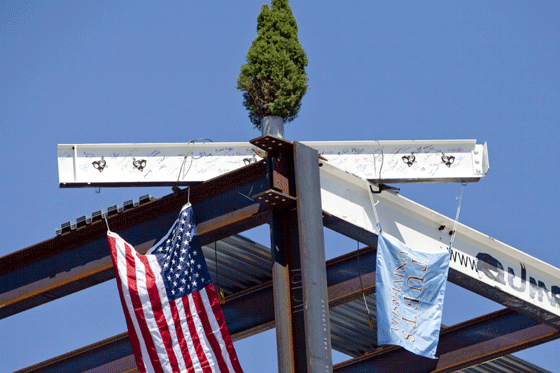 – Photos by Kelvin Ma for Tufts University.