Pinky's Famous Pizza Owner Busted for Pot
|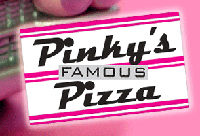 – Allison Goldsberry
A Medford pizza shop owner has been arrested and arraigned after over $750,000 worth of high-grade marijuana was found in his possession, according to Middlesex District Attorney Gerry Leone.
Nikita Yanakopulos, 34, of Medford, was arrested on August 26 and arraigned on August 29 in Malden District Court on a charge of trafficking marijuana. Yanakopulos pleaded not guilty to the charge.
Malden District Court Judge Dominic Paratore ordered Yanakopulos released on $15,000 bail and his next court date is September 29 for a pretrial conference.
"These are troubling allegations into the suspected trafficking of over three-quarters of a million dollars of marijuana by a local business owner," District Attorney Leone said. "I commend the collaborative work across multiple agencies that allowed us to seize such a sizeable amount of illegal drugs from the streets, and prevent it from finding its way to young people."
According to authorities, Massachusetts State Police assigned to the Middlesex District Attorney's Office, Suffolk County District Attorney's Office, Essex County District Attorney's Office and Federal Agents of Immigration Customs and Enforcement initiated an investigation into the trafficking of marijuana within Middlesex County. Authorities received information that Yanakopulos, owner of Pinky's Famous Pizza in Medford, was expected to receive a large shipment of marijuana in Everett .
On August 26, authorities conducted surveillance on Yanakopulos on Route 16 in Everett in which they observed him in a white pickup truck in a parking lot at 82 Boston Street in Everett. They saw Yanakopulos loading several cardboard boxes into the back cargo area of his truck before driving away.
Authorities followed Yanakopulos and approached him in his truck while he was stopped at a drive-thru restaurant on Revere Beach Parkway in Everett. Having obtained probable cause that the contents of the boxes contained marijuana, Yanakopulos was placed under arrest. Following a subsequent search of Yanakopulos and his car, authorities confiscated approximately 250 pounds of high-grade marijuana hidden in eleven cardboard boxes, containing 213 plastic bags of marijuana, valued at over three-quarters of a million dollars. Additionally, authorities seized over $2,000.
Yanakopulos was transported to the Medford State Police Barracks where he was book and ordered held on $15,000 by the Bail Commissioner.
This is not the first time Pinky's has been in the news. Last March the pizza shop closed briefly without notice for alleged "non-compliance" with labor laws.
Pinky's is a popular pizza place that prides itself on its gourmet ingredients.
"Pinky's Famous Pizza gives you gourmet taste delivered. I want you to be the judge. If this isn't great pizza, I'll give you your money back… Every Penny!" Boasts a statement on Pinky's website.