Halloween Fun Run for Grades 5-8 Sunday, October 30
|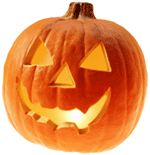 October 28 Update- This Event Has Been Cancelled Due to the Weather Forecast
Medford Youth Cross Country Championship's 1st Annual Halloween Dash
Open to all Medford 5th, 6th, 7th, and 8th graders
Sunday, October 30, 2011
Location: Hormel Stadium, start and finish next to McGlynn School
First race:
12:00pm (5th and 6th grade girls)
Second race:
12:20pm (5th and 6th grade boys)
Third race:
12:40pm (7th and 8th grade girls)
Fourth race:
1:00pm (7th and 8th grade boys)
Course is 1 mile and will go around Riverbend Park.
Free! Costumes optional but encouraged. Prizes for top finishers. Candy for everyone!
Parental permission is required. Click here for a flier and permission form. Return signed permission forms to your principal or bring to the event.
Contacts: Allison Goldsberry & Jack Dempsey, Medford High School. 781-393-2133 or agoldsberry@medford.k12.ma.us.
– Information from Medford Public Schools