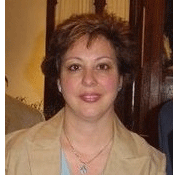 On January 1, 2012 Ann Marie Cugno, a member of the Medford School Committee, will become the new Secretary-Treasurer of the Massachusetts Association of School Committees (MASC). She was elected to the position at the Association's annual meeting held in Hyannis last month on November 10.
Ann Marie Cugno has been a leader on the Medford School Committee for the past six years, during which time she has been one of the community's most forceful and effective advocates for students and their families, working to promote many programs to enhance both student achievement and quality of life in the district.
In 2007, Mrs. Cugno was elected to the MASC Board of Directors, serving as Vice Chair of Division II (Metropolitan); in 2009, she was resoundingly elected Division Chair, in which role she has been a strong proponent of urban issues, especially in her role as a member of the MASC Advocacy Committee and active participant in the National School Boards Association's Federal Relations Network. In 2009, she was chosen to serve on the MASC Nominating Committee.
A life-long resident of Medford, a graduate of its public schools, and proud parent of two current and two former Medford public school students, Mrs. Cugno's dedication to the City's school community and her commitment to its students has been both deep and wide-ranging. She has served on the School Committee in numerous capacities, including as Vice Chair and Secretary and on several subcommittees, currently as Chair of Buildings & Grounds. For the past five years she has served on the Shore Collaborative Executive Board, and now is also serving as the Vice Chair of its Finance Committee. For the past 19 years she has been a member of the PTO, serving on K-8 and High School Site Councils, and has been a leading proponent with her state senator and representatives in advocating for safe, bully-free and healthy environments for students in which to learn and grow.  She has also been a member and teacher for the Medford Family Network and has worked as a substitute teacher in the district. A strong proponent of the importance of sports, the arts and extra-curricular activities in keeping young people on track and engaged, five years ago she implemented the extraordinarily popular Medford Summertime Program, which has enabled parents to send their children to an affordable, fun and safe day camp.
MASC is a non-profit organization that represents more than 2,100 Massachusetts school committee members in over 330 local and regional school districts throughout the commonwealth, providing its members a wide range of training programs, policy development and administrator search services, as well as legal and advocacy support.
- Information from MASC