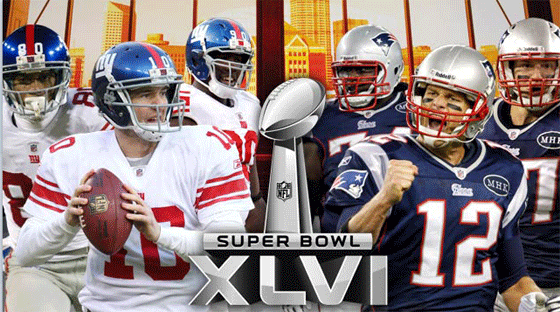 - Ron Giovino
Without question, these are the worst two weeks of any sports year. The time from when the Patriots win the AFC until the Super Bowl is a challenge to stay focused for a fan, I can only wonder what is to be a player. I am off the sports radio and TV circuit and have switched to listening to Howard Stern Radio and the "Mob Wives" to avoid going crazy. As an aside, do you think Drita and Karen will ever set aside their difference and become good friends again? Will "Big Anj" get more plastic surgery? And finally, will Junior and Renee live happily ever after? I am going insane waiting!!! I am almost as crazy as the old hag that lives across from the ATH building who spends her day yelling at people who park in front of her house. When you park for more than an hour, she calls the cops. 48 hours after she gets you ticketed, she calls for the tow. I have one simple message for her, THE STREET IS OWNED BY THE TAXPAYERS, and judging by the 9.5% property tax increase on the ATH building, we even own more of the road this year! I guess everyone has to do something while we wait for the game.
Buying Squares…knowing the odds, playing the prop bets, and how much to bet on the game is something we leave to the gamblers. For us here in the ATH building, we buy squares. When it comes to squares we spend money faster than the city council approves spending these days. The way we figure it, we would have to hit the multiple pools multiple times just to break even.
The Press- The real reason we don't watch ESPN these days is that they have officially run out of subject matter. Thursday morning I listened to Stewart Scott ask Tedy Bruschi and Trent Dilfer if Tom Bray was in the class of Eli Manning. Tom Brady in the class of Eli Manning? I am sure Bruschi's contract with ESPN has a clause in it that prevents him from hitting a host, but what kind of question is that? And Trent Dilfer, who like analyst Phil Simms, had the best seat in the house to watch a Super Bowl when his Ravens defense won the Lombardi Trophy in 2001.
The Experts. There is an old saying; opinions are like …. Everyone has one. Boy the sports world really takes it to heart. This year, Tim Tebow was the best player ever, the Packers were unstoppable, and Peyton Manning has been talked about more for being a non-player than even the great Brett Favre. Everyone is talking about the NFL. It is crazy. We have a solution.
We are proposing that all experts join into an elimination pool at the start of the playoffs. The way it works is simple. Each week, when a so-called "expert" is asked who they like in the game, they risk being thrown out if they get it wrong. For example, when the big out of whack jaw of former Pittsburgh Steelers coach, Bill Cowher, states that the Patriots will lose against the Ravens, he risks being dropped. Now Cowher has to forget his hatred for the Patriots and make his pick based on fact. The fans are happy because the following week, you don't have to see his block jaw again. Same would be true for half the sports experts like, Shannon Sharpe, Tom Jackson, and Merle Hogue. I would imagine the ratings would go through the roof!
Politics…The big game also brings in the world of politics to the NFL. This year Mayor Tom Menino and Medford's own, New York Mayor Michael Bloomberg, have teamed up for an interesting bet. The losing Mayor will host a couple of lucky fans in their city to see all the famous sights. What are they kidding? What Patriot fan wants to go to New York? The real bet should have been if the Patriots win they get a three day trip to New York and if they lose, the Patriots lose, get a five day trip to New York!
With two days to go, here is how it looks to us.
Manipulating Media..We will know soon enough who won this battle of the minds, but it seems that the Patriots are having their way with the media. If you were to ask Bill Belichick how you could distract the media attention away from their Super Bowl preparation, he couldn't have written it any better. The big story is Gronk. Is he going to play on Sunday? Who knows? Was Gronkowski's dad supposed to leak the ankle injury story? Isn't it strange that a team is so tight with their appearance and how they address the media, would leak this story. Mistake or masterful strategy? ESPN reports on the Gronk story four times each hour. It is dominating. How should the Giants react? Assume he is out, prepare for him at 100%? All I know is if Bill Belichick sits down at my Texas Hold'em table, I am walking out.
And how about Mrs. Brady? The beautiful and bright Gisele Bundchen slips up and sends a private email to her friends and asks them to pray for Tom and somehow, the New York Post gets a hold of it? The highest paid fashion model in the world does an "oopsy"? Mistake or did New York bite on the hook again?
Game analysis
We are almost at the end of this week's column and we know our fans expect to hear the quintessential breakdown of this week's game.
We pick the Patriot. Surprised?
Imagine if you will a team that has as much offensive power as the Patriots. The Giants' defense is not sleeping this week because they keep waking up in a cold sweat realizing there are too many stars to cover them all. Cover Gronkowski and Welkers' free, cover Welker and Hernandez is free, cover the pass and they run the ball, cover all of that and Deion Branch is in the end zone.
Given all of that worry, the Giants will also be facing the soon to be declared greatest quarterback in NFL history, who is coming off one of his worst playoff games ever. If they only had a genius coach to run them!
This Expert's pick
Well, get your checkbooks out and bank on this result. It will be a shootout.
Here's the box score:
1st
Giants 3
Patriots 10
2nd
Giants 7
Patriots 7
3rd
Giants 10
Patriots 6
4th
Giants 7
Patriots 10
Final
Giants 27
Patriots 33
On Thursday at Gobbler's Knob, Punxsutawney Phil, the Seer of Seers, the Prognosticator of all Prognosticators, was summoned from his burrow in the old oak stump. After casting an appreciative glance towards thousands of his faithful followers, Phil proclaimed; "As I look at the crowd on Gobbler's Knob many shadows do I see. So six more weeks of Winter it must be!" (source www.groundhog.org).
We think our six point spread is now confirmed!
Souvenirs
Still looking for your Patriots gear for the big game? Ocean State Job Lot Long Sleeve T for $10.