Medford Native's Film in Tribeca Film Festival
|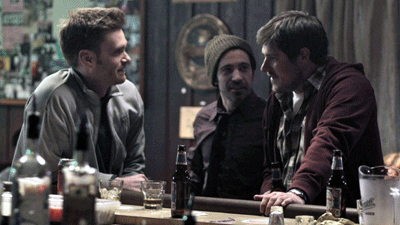 Medford native and director Tom O'Brien will participate in this year's Tribeca Film Festival in New York City.
O'Brien's film Fairhaven was selected from a total of 5,950 submissions, a record number for the Festival, according to information released to the media. This will be the film's world premiere.
The Tribeca Film Festival, founded by Robert De Niro, Jane Rosenthal and Craig Hatkoff, is holding its eleventh edition April 18-29 in lower Manhattan.
Fairhaven was directed and written by O'Brien. The following summary was posted about the film to the Festival website:
"Jon is well past his glory days on the football field and searching for meaning in the small town of Fairhaven. When his friend Dave comes home for his father's funeral, the limits of friendship are tested as the past is uncovered. This thoughtful meditation on love, loss, and minor triumphs reminds us that sometimes the most important things in life are the little moments we cherish forever."
Fairhaven is among twenty-two films in the out-of-competition Viewpoints section. Viewpoints, established last year, "highlight personal stories in international and independent cinema."
The 2012 film selection includes feature films from 32 different countries and 107 directors.
– InsideMedford.com