Packed Agenda for City Council on Tuesday
|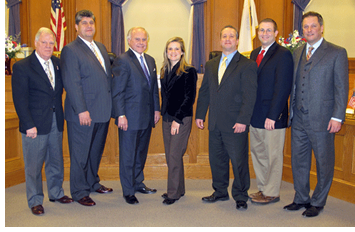 The Medford City Council has a packed agenda for its regular meeting on Tuesday, May 8.
The Council will consider a new ordinance that prohibits satellite dishes, antennas, and other receivers from being placed on the front of residential properties.
"The Medford City Council recognizes the blight caused by the haphazard instillation of satellite dishes on the front facade of residential properties and is committed to the continued beautification of the City's neighborhoods, streets and properties…" says the ordinance in part.
The new law would require satellite dishes and other receivers to be placed either on the roof or on other parts of a residential property not facing the street.
The Council will also hold a public hearing on the city's Consolidated Action Plan for community development and planning, including the use of Community Development Block Grant funds. The full action plan is posted on the city's website.
The Council will also discuss Medford's boards and commissions, including the Medford Housing Authority and the current scandal. City Councilor Breanna Lungo-Koehn is requesting a full list of every member of each board and commission and is also seeking a copy of the resume of each member of the Medford Housing Authority. The Council will also consider the Mayor's suggested appointments for the License Commission and Commissioner of Trust Funds.
The full Council agenda is available online.
The meeting will be broadcast live on Channel 16 in Medford.
– InsideMedford.com