Crew Team to Row in 'Moose on the Malden' Sunday
|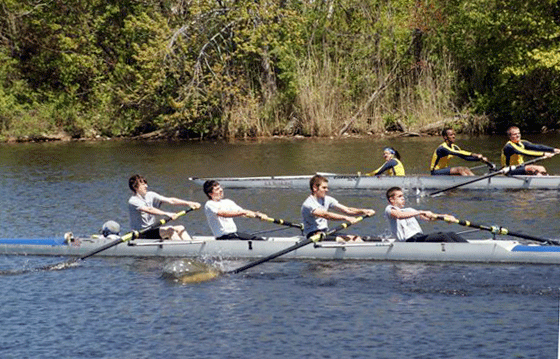 On Sunday, May 20 the Medford High School crew team will join several other schools for a regatta on the Malden River.
The annual "Moose on the Malden" regatta will include Medford, Yarmouth, Wayneflete School, Malden, Somerville, Greater Boston Rowing, Mystic Valley Charter School, Milton, Bedford, Arlington/Belmont, Holyoke, and Vermont, according to Medford parent Julia Hendrix.
Races will begin at 11:00AM and the finals will start at 4:15PM. According to Hendrix, the course starts under Route 16 bridge on the Malden River, continues past River's Edge Park, and ends behind Gentle Giant Rowing off of Commercial Street in Malden.
Spectators can take in the race at different points along the river.
– InsideMedford.com