Medford Organization, Mystic River Watershed Association Employee Recognized for Environmental Efforts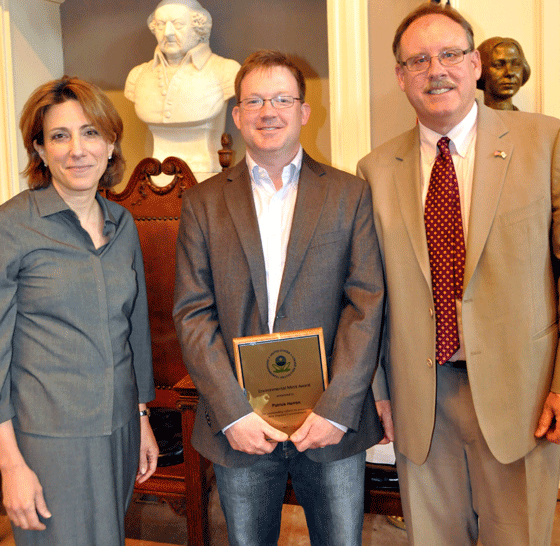 A Medford non-profit and Mystic River Watershed Association employee are among twenty-four to receive regional merit awards from the US Environmental Protection Agency.
Patrick Herron, Water Quality Monitoring Director for the Mystic River Watershed Association, received an individual award while BizNGO, a non-profit environmental organization that works to protect consumers from toxic chemicals, was recognized in the non-profit/community/education category. Over 100 nominations were submitted across New England, according to the EPA.
According to the EPA website, the merit awards "recognize valuable contributions to environmental awareness and problem solving." They have been awarded by the agency since 1970 and "honor individuals and groups who have shown particular ingenuity and commitment in their efforts to preserve the region's environment."
More information about Herron and BizNGO is available on the EPA's website.
Herron is pictured above receiving his award in Boston in April. Courtesy photo.
- InsideMedford.com