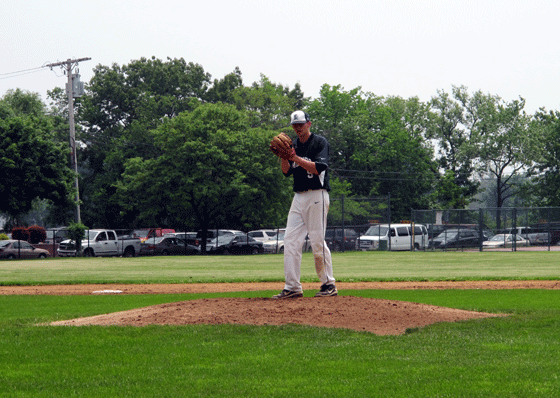 Pitcher John Lavoie
- Allison Goldsberry
The Medford Post 45 Legion baseball team won their first game of the season with a 5-1 road victory over Malden on Monday.
Medford High's John Lavoie pitched a complete game six hitter, striking out eight, according to head coach Ryan Kozul.
Arlington Catholic's Jon Byrne was 2-4 with two RBI's and a run scored and fellow Cougar Anthony Barry was also 2-4 with a run scored. Medford High's Mike Pizzi was 2-4 and AC's Mike Brent was 2-3.
Medford is at home on Wednesday for a 5:45PM game against Reading.