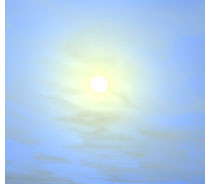 - Allison Goldsberry
Hot, humid weather has come in time for the last day of school, the semi-official beginning of summer for many.
The National Weather Service has a heat advisory in effect for the area, warning of ninety degree-plus temps and a heat index of 105. The heat advisory is in effect until 7:00PM Wednesday.
Thursday is also forecast to be hot and humid, with a high near 97 and heat index values close to 100. Friday is expected to be near 90 degrees, with thunderstorms possible to break the high heat.
In extreme heat everyone, especially children, the elderly, and those working outdoors are urged to use caution, limit time in the sun, drink plenty of water, and to take frequent breaks in cool areas.
The local forecast shows temperatures near eighty for the weekend.