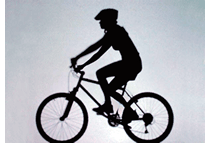 Bring your bike for a free tune-up courtesy of your neighborhood shop JRA Cycles;
Kids will enjoy crafting decorations for their bikes and helmets with Medford Family Network;
Test ride locally sold electric bikes with Smooth Scooters;
Donate your old bikes or bike parts to those in need to Roll It Forward, a program that fixes up old bicycles and donates them to low-income individuals in the Boston Area;
Visit with Climate Summer students riding their bikes across New England and participate in their film about environmental change in Medford;
Enter for the chance to win a new helmet from Medford Saving Lives!
Please contact MedfordFarmersMarket@gmail.com or Syrah at (781) 393-2560 with questions or if you would like to volunteer.
Bicycle Drive @Medford Farmers Market
Donate your extra used bikes and equipment to Medford Farmers Market's Bike Drive! The bikes will be given to low-income individuals who need them though an organization called ROLL iT FORWARD in Boston.
July 19, 3 pm – 7 pm
Medford Farmers Market, Behind Medford City Hall
ROLL iT FORWARD will accept all types of bikes (road, hybrid, mountain, BMX, tandem, etc.) All sizes (adult, child, etc.) Parts and tools of any kind. Even some broken stuff! (e.g. cracked frame with usable components, worn tires, tubes with holes) Accessories (helmets, bags, lights, pumps, locks, etc.), Cycling clothing.
Not Accepted:
Anything that has spent significant time in the rain (and has rust), Kick scooters, anything motorized, exercise equipment
Questions? Email medfordfarmersmarket@gmail.com, or call Syrah McGivern, Community Transformation Coordinator at the Board of Health: 781-393-2560.
- Submitted by Syrah McGivern