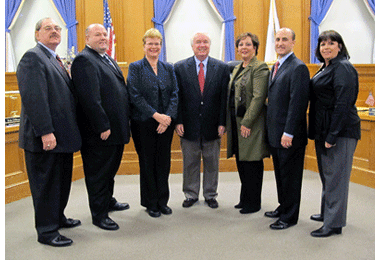 July 18, 2012 6:35PM Update- the School Committee meeting has been postponed due to the severe weather. A new date has not yet been announced.
The Medford School Committee will hold a rare summer meeting this week.
The School Committee will meet on Wednesday, July 18 at 7:00PM at Medford City Hall.
Items on the agenda include an update on the district-wide technology upgrade, a report on school transportation, an update on the high school science lab initiative, and a report on the transition of three new principals.
The meeting will be broadcast live on local access station Channel 22 (formerly Channel 16).
More information about the School Committee is available on the school webpage.
- InsideMedford.com