On Thursday, July 19 a crowd turned out to experience Medford's very first "Circle the Square," a unique entertainment event in Medford Square.
The free event included live music, arts and crafts, kids' activities, a food truck, and more. The Medford Farmers Market and Medford Saving Lives Concert were also taking place at the same time, making for a lively Medford Square on a beautiful summer night.
"What a wonderful day in Medford!" Said Susan Fairchild, president of the Medford Farmers Market board and one of the event's organizers. "It was amazing! The community support was such an adrenaline rush for the whole organizing committee! We couldn't stop talking, and laughing and being giddy over an event that exceeded our expectations!"
The following photos were provided by Fairchild. Circle the Square will take place again Thursday, August 16; Thursday, September 20; and Thursday, October 18. More information is available at http://www.circlethesquare.org/.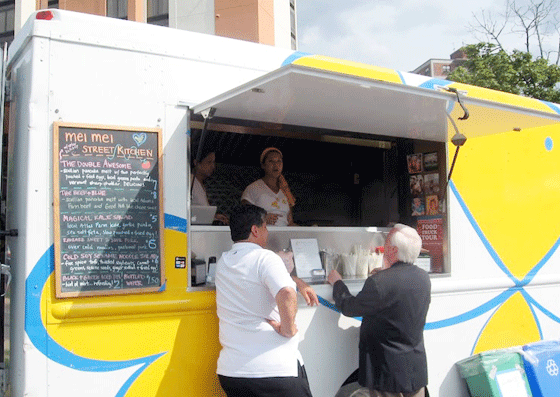 Mayor Michael McGlynn (right) and City Councilor Rick Caraviello (left) at the city's first official food truck, Mei Mei Street Kitchen, which was allowed in the square after the Council voted in support of a food truck pilot program in June.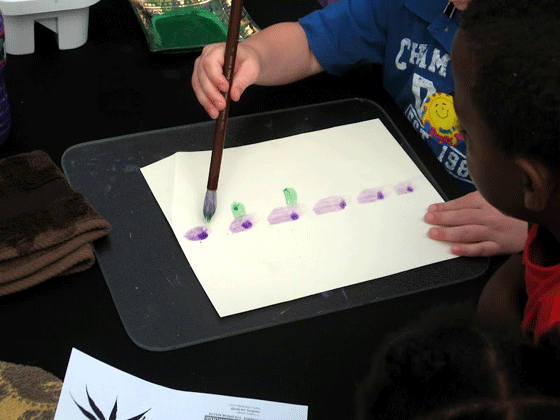 Circle the Square featured public arts and crafts and children's activities.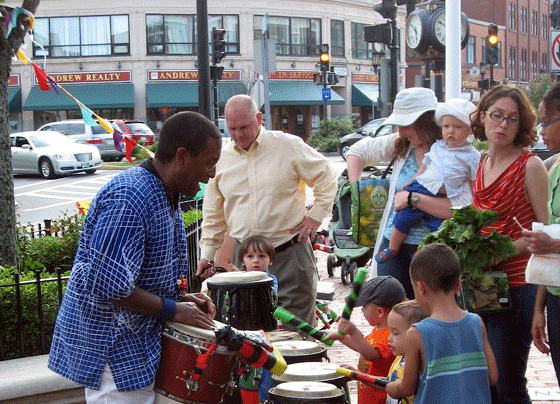 Live music and entertainment took place throughout Medford Square.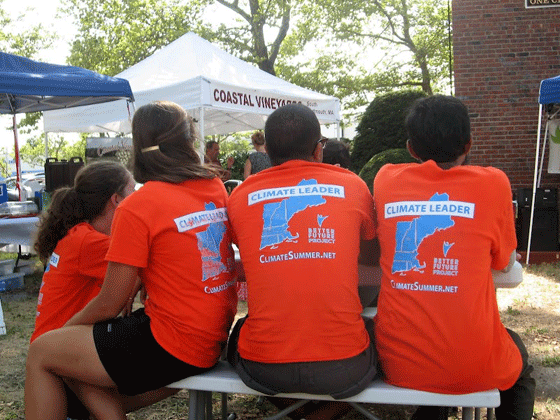 New England Climate Summer student bicyclists were at the Farmers Market to promote environmental sustainability while Bike Fest touted the health benefits of cycling and promoted rider safety.
- InsideMedford.com