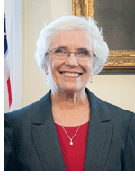 On Thursday, the Massachusetts Senate voted to expand the bottle bill, which adds a 5 cent redeemable deposit to certain beverage containers. The law, which currently covers soda and beer, would be expanded to also cover water, juice, sports drinks, and iced tea bottles. The measure was included as an amendment to the Jobs Bill. The amendment was sponsored by Senator Robert Hedlund (R-Weymouth) and co-sponsored by Senator Patricia Jehlen (D-Somerville).
"By closing the loophole in the bottle bill that exempted certain containers because of their contents, this measure will greatly expand recycling and clean up our neighborhoods," said Sen. Jehlen. "I supported the original bottle bill when my children were young and saw the immediate improvement in streets and playgrounds."
The original Bottle Bill was enacted in 1983. At the time, bottles of water, juice, and iced tea made up a very small portion of the bottled beverage market so they were overlooked. However, as consumer preferences changed the need for a bottle bill expansion grew. Despite strong public support, this is the first time the expansion of the bottle bill passed either branch of the legislature. In fact, an amendment that would have included the bottle bill expansion in the 2013 fiscal year budget that was passed last month was defeated in the Senate. In that instance, Sen. Jehlen and 14 of her colleagues voted to expand the bottle bill.
The Senate and the House passed different versions of the Jobs Bill so the Senate bill and the House bill will go to a conference committee to produce a compromise bill.
- Submitted by the office of State Senator Pat Jehlen (D-Somerville, Medford)