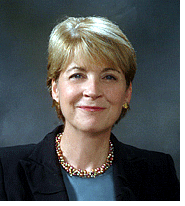 Massachusetts Attorney General and Medford resident Martha Coakley announced Thursday her office is seeking a $16 million fine against National Grid. The fine, the largest penalty ever recommended against a utility in Massachusetts, comes after an investigation by the AG's office that determined National Grid failed to "adequately prepare, respond, and communicate during Tropical Storm Irene and the October 2011 snowstorm," according to a statement from Coakley's office.
"Combined, these two storms left nearly a million National Grid customers without power, some for more than a week," AG Coakley said. "National Grid's preparation for these storms was inadequate and its response was unacceptable. The company compounded these mistakes with a lack of communication to municipalities and first responders about restoration efforts, leaving many of them in the dark as they were making critical decisions around public safety and emergency treatment."
AG Coakley's office made the recommendation in a brief filed Wednesday with the Department of Public Utilities, which has the authority to impose the fine. According to the AG's brief, National Grid officials violated four separate storm response obligations under the company's emergency response plan, including:
- Failing to communicate effectively with customers and municipalities throughout the two major storms;
- Failing to provide timely damage assessments;
- Failing to properly staff for the two emergency events; and
- Failing to respond to public safety calls about downed wires.
According to the statement released by Coakley's office, the penalties can't be passed on to National Grid customers and must be borne by shareholders. Currently, the penalties would go into the state's general fund, though there is legislation pending which Coakley supports that would have money returned to the customers and not paid into the general fund.
"The customers suffer from the utilities' poor performance and outages, and it is the customers who should receive the restitution as well," said AG Coakley.
- InsideMedford.com