On Monday, July 30 Medford Youth Football and Cheer, a newly established youth league in Medford, officially kicked off its first season. Parents and kids gathered at Memorial Park for opening ceremonies and the first practice for young football players and cheerleaders. The Junior Mustangs are a member of the Northeast Conference Youth Football league and will compete against Beverly, Swampscott, Charlestown, Salem, Chelsea, Stoneham and Peabody, according to league president Gene Kenney. The league is grade-related with divisions such as Titans (1-2 grade), Crusaders (3-4 grade), Spartans (5-6 grade) and Gladiators (7-8 grade), and has no weight restriction. More information is available at www.medfordyouthfootball.com.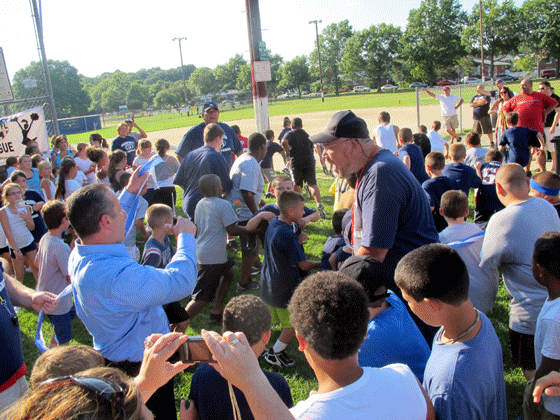 Kids rushed the field after League President Gene Kenney and City Councilor Michael Marks officially cut the ribbon on the new league's inaugural season.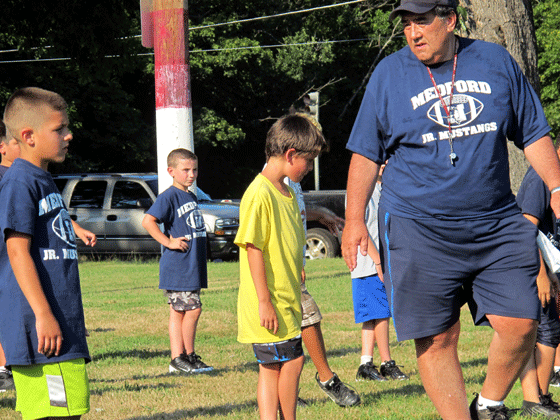 Coach Ed Finn worked with third and fourth graders.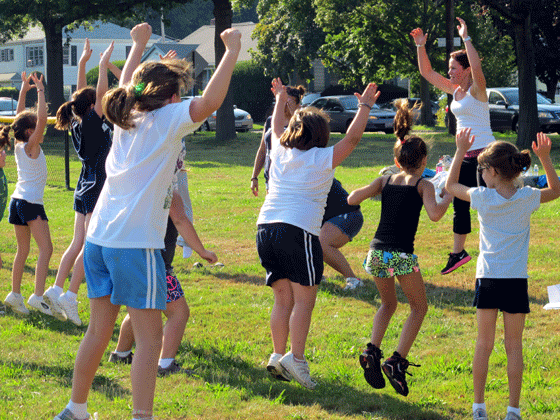 Aspiring cheerleaders worked out with their coaches.
- InsideMedford.com