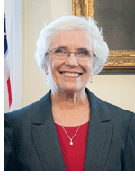 Senate, House Agree on Legislation Preventing Mortgage Foreclosures
The Legislature has approved a bill that establishes greater protections for homeowners.  The legislation aims to prevent unnecessary and unlawful foreclosures, reduce the number of abandoned properties across the Commonwealth, and help remove one of the biggest remaining barriers to our economic recovery.
"This bill will help keep people in their homes," said Senator Patricia Jehlen (D-Somerville).  "In my district alone, there are currently 62 properties already foreclosed upon and 179 more in the process.  This bill will provide some much needed assistance to struggling home owners throughout Massachusetts."
The bill requires banks and other lenders to offer loan modifications to borrowers in certain circumstances to avoid foreclosures. Lenders must conduct a complete financial analysis of the loan and offer a modification if it would be more beneficial to receive lower monthly mortgage payments than to foreclose on the home. The modified loans would allow borrowers to stay in their homes, lenders to avoid foreclosure costs and potential market losses, and neighborhoods to avoid the problem of abandoned properties and vacant lots.
Loan modifications would be available for owner-occupied homes and apply to loans that are considered risky, such as mortgages with teaser rates, loans made with no income documentation, and interest-only loans. Borrowers who qualify will be provided with contact information for loan modification specialists in the Attorney General's Office who assist borrowers in their negotiations with lenders.
The bill also incorporates two recent Supreme Judicial Court decisions requiring lenders to prove they are the current legal holder of a mortgage and the holder of the mortgage note before beginning a foreclosure.
The legislation also prohibits lenders from passing along costs of prior improper foreclosures or imposing fees for services not provided in connection with a foreclosure. Furthermore, it requires the Division of Banks, in consultation with the Attorney General's Office, to track the resolution of certain mortgage loans and report to the Joint Committee on Financial Services within 90 days of the end of each calendar year through December 31, 2017.
The Legislature had consistently worked to protect homeowners and residents. In 2010, legislation passed that prevented tenants in foreclosed buildings from being evicted without just cause. It also required written notice with proper contact information to be posted and delivered before evicting a tenant for failure to pay rent.
Senate Passes Resolution to Overturn Citizens United Ruling
On Thursday, the Massachusetts Senate passed a resolution calling for the United States Congress to pass a constitutional amendment to overturn the United States Supreme Court's decision in Citizens United v. Federal Election Commission. In that decision, the Court ruled that the First Amendment prohibited the government from restricting the political expenditures of corporations.
"The Citizens United ruling is dangerous to our democracy, said Senator Patricia Jehlen. "It has enabled a handful of extremely wealthy individuals donating to Super PACs to monopolize the content of political advertisements and blanket the airwaves in support of particular candidates."
A poll of Massachusetts voters conducted in February by 7 News and Suffolk University revealed that 83 percent of Democrats polled, 73 percent of Republicans and 81 percent of independents oppose the Supreme Court's decision.
During the 2010 elections, the first since the Supreme Court's decision, non-candidate spending reached nearly $400 million, nearly 60 percent higher than spending during the 2006 midterm elections, according to the Center for Responsive Politics.
- Submitted by the office of State Senator Pat Jehlen (D-Somerville, Medford)