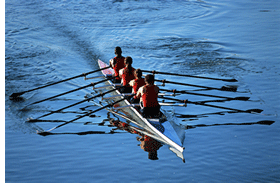 Medford Community Rowing will hold its last two sessions for adults during the month of August and September.
Have you ever wanted to learn to row an Olympic style racing shell; well here is your chance! Instruction includes both styles of rowing and no experience is needed.
The August session will extend from August 13th to the 31st and the September session will take place September 10th to the 28th. Classes are held Monday through Thursday from 6:15 – 8:15 pm. Cost of the course will be $105.00.
For further information and to reserve a spot contact Coach McCormick at edwardmccormick@comcast.net or you may also checkout www.medfordrowing.org.
Payments will be made through www.medford.org/summer.
- Submitted by Edward McCormick