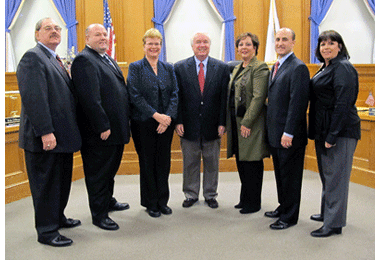 The Medford School Committee will hold a special meeting on Monday, August 13 to discuss the potential renovation of Medford High School's science labs.
The purpose of the meeting is to consider and select a proposal for the science lab project, which would be done in conjunction with the Massachusetts School Building Authority.
According to School Superintendent Roy Belson, there are three choices to consider for the lab renovation at varying amounts- $14,216,966, $12,000,000, and $10,000,000- and the School Committee is being asked to approve at least one. The state will cover 60% of the total and Medford will be responsible to pay back 40% over a twenty year period.
The City Council will also need to approve the project before it can go forward.
The meeting is taking place at 6:00PM at Medford City Hall and will be broadcast live on local access station Channel 22 (formerly Channel 16).
More information about the School Committee is available on the school webpage.
- InsideMedford.com