A NASA astronaut worked with young students at Tufts University on Monday in an effort to generate interest in science-related careers.
According to information released by Tufts, astronaut Mike Foreman was at the school's Center for Engineering Education and Outreach to give a presentation on LEGOS in Space, a partnership between NASA and The LEGO Group to spark children's interest in science, technology, engineering and math.
Foreman's visit is part of a series of events to promote NASA's multimedia exhibit, "Destination Station," at the Museum of Science. The exhibit is free with admission to the museum and runs through September 3.
The events and exhibit coincide with recent news NASA successfully launched its rover "Curiosity" on Mars last week.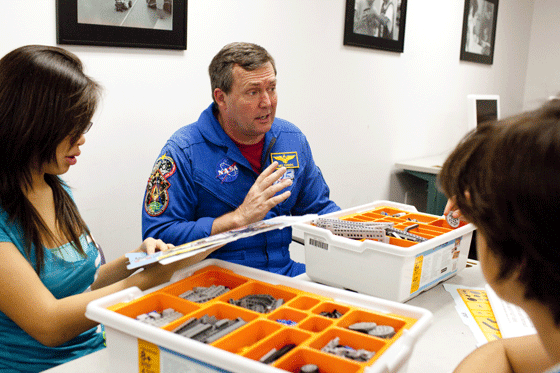 Summer campers work with NASA astronaut Mike Foreman to construct a robotic arm out of LEGOS at the Tufts University's Center for Engineering Education and Outreach on August 13.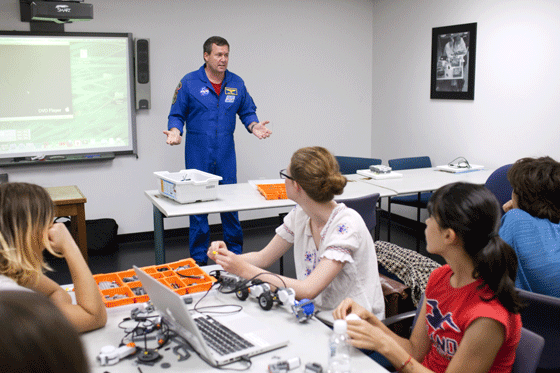 Foreman speaks to summer campers about his experience applying for the astronaut program and working for NASA. Both photos by Kelvin Ma, Tufts University.
- InsideMedford.com