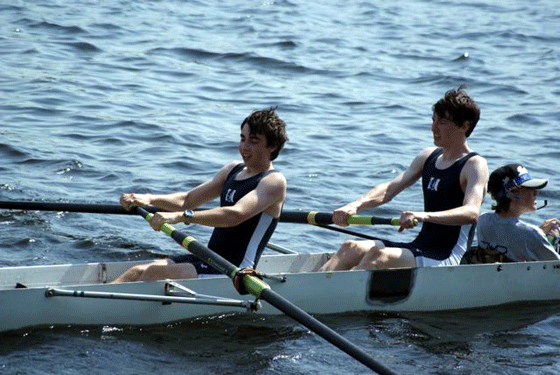 Rowers Kissman and Hollings with coxswain Tommy Southwick. Photo by Megan Allen.
New to Medford High School? Freshman or new students.
Come learn about the Medford High School Crew Team
Information table at Hormel Stadium (next to McGlynn School, 3002 Mystic Valley Parkway), Wednesday, August 22, 6:00 p.m. to 7:00 p.m.
Requirements for rowing explained. Coaches and current rowers will be there to answer your questions.
Forms for signing up will be available.
Practices start on Monday, August 27, 2012.
- Submitted by Julia Hendrix