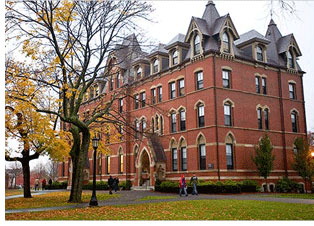 A ranking of universities published by Washington Monthly focuses on schools' contribution to the public good rather than reputation, perceived prestige, or selectivity.
Tufts University is number twenty-five on this list, receiving a 69 out of a total score of 100. The number one school? The University of California-San Diego.
Washington Monthly said it ranked the schools based upon three broad categories- social mobility (recruiting and graduating low-income students), research, and service.
The full list is available here.
- InsideMedford.com