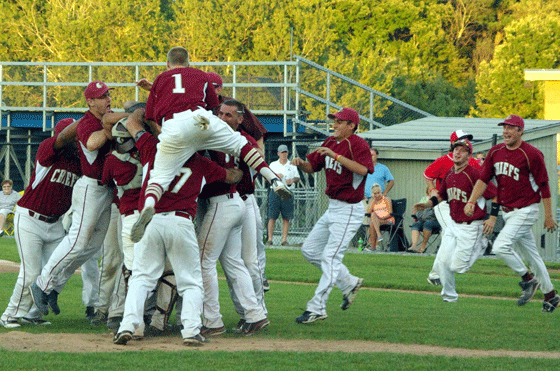 Medford's Andre Chiefs baseball team will be recognized by the Boston Red Sox for winning the 2012 Intercity League Championship.
According to information provided by the team, the Sox and the BoSox Club will honor the Chiefs at a luncheon on Tuesday, September 25 at the Sheraton Needham Hotel.
The Chiefs will receive their 2012 championship trophy at the luncheon.
The Chiefs, pictured above after clinching the league title, won the ICL championship after defeating the Lexington Blue Sox in a five game series. It is their first league championship since 1997.
- InsideMedford.com