Sisters Against Ovarian Cancer Walk September 8
|
With approval from the City of Medford, the Sisters Against Ovarian Cancer Committee is participating in the "Turn the Towns Teal" campaign for the month of September, which is Ovarian Cancer Awareness Month.
This campaign began on September 1st and its focus is to promote awareness of ovarian cancer and its symptoms. Beautiful teal ribbons have been tied to trees in and around Medford Square, symptom cards have been handed out and lawn signs are on display around the city. Over 100 ribbons were made by the committee with help from Medford's Stop and Shop Florist Department.
Every woman is at risk for ovarian cancer, and one out of 71 women in the United States will be diagnosed with the disease. Ovarian cancer has been called "The Silent Disease" because its symptoms are often very subtle. All women should be on guard for its symptoms which may be vague at first but typically increase in severity as the disease progresses. When ovarian cancer is found in its early stages, treatment is most effective. The earlier the diagnosis, the better the prognosis.
SAOC will be holding its 5th Annual Ovarian Cancer Walk in Memory of Marie Spinale on Saturday, September 8th beginning and ending at the Maple Grove Area of the Stone Zoo. The 5 mile walk around Spot Pond will raise awareness and much needed funds for ovarian cancer research. Proceeds from the walk will benefit the David H. Koch Institute for Integrative Cancer Research at the Massachusetts Institute of Technology.
Register or donate online at www.sistersagainstoc.org.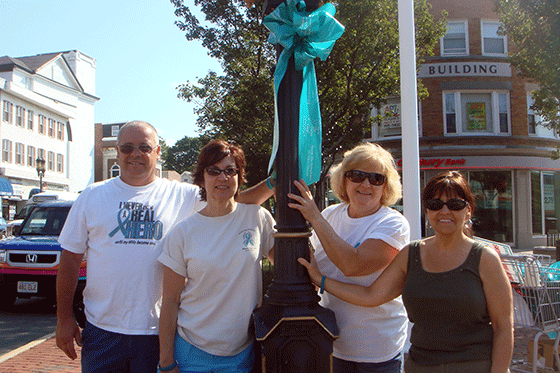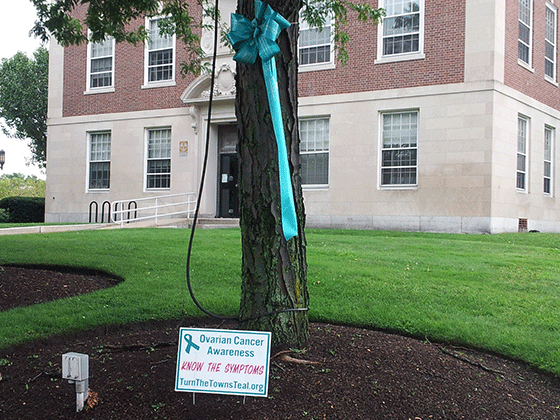 – Information and photos submitted bu Judy Budny