Medford might seem like an unlikely place for a competitive fishing competition, but that's exactly what's taking place this week. Medford is hosting the B.A.S.S. (Bass Anglers Sportsmen Society) divisional bass fishing competition, the first time the event is being held in Massachusetts. Nearly sixty anglers are fishing the Mystic River, Mystic Lake, Malden River, and all eighteen miles of the Charles River in Boston, according to Jerry Ramasci of the B.A.S.S. Federation Nation Of Massachusetts. The anglers are only fishing for bass, which are returned to the river after being weighed by officials. Daily public weigh-in's take place outside of the Mystic Wellington Yacht Club between 2PM and 5PM. Friday is the last day of the competition.
Medford Mayor Michael McGlynn spent some time at the competition and out on the water on Wednesday. His experience was documented on the city website with photos and video.
Mayor McGlynn toured the Mystic River to check out anglers in action.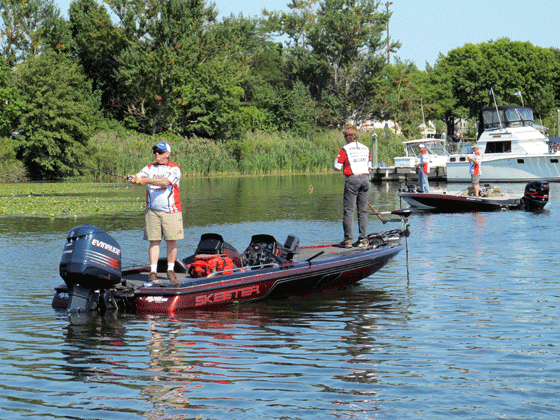 A couple of competitors on the Mystic Wednesday afternoon.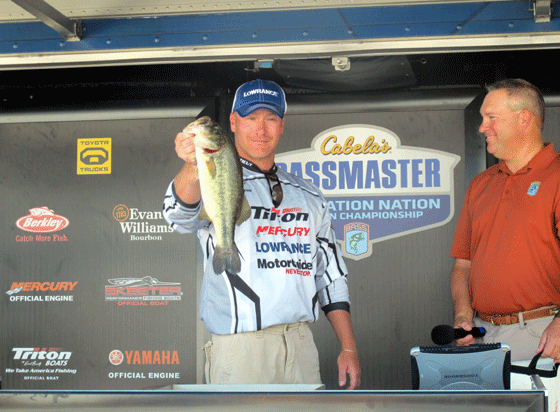 A competitor holds up a bass during a public weigh-in.
- InsideMedford.com