Hormel Stadium, with a new artificial turf field and outdoor track, was ready for prime time Friday night when the Mustang football team held its first official home game of the season. It was a busy Friday night, with the football team hosting Newton South, the marching band making its debut, and a test drive fundraiser with Sentry Ford Lincoln of Medford raising money for the football team and band. Mayor Michael McGlynn hosted a special event that included School Superintendent Roy Belson, new MHS Headmaster John Perella, Vocational School Director Bill Mahoney, Athletic Director Bob Maloney, and other city and school officials.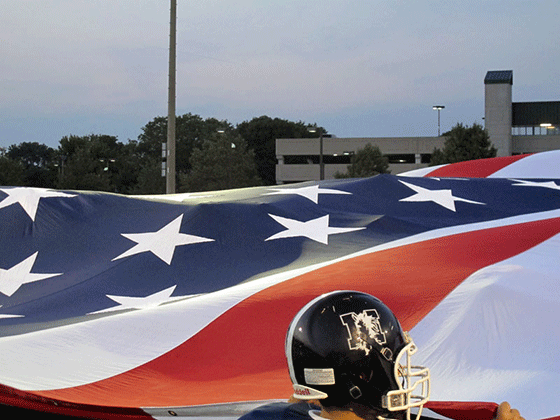 Student athletes held the city's giant American flag aloft during the opening ceremony.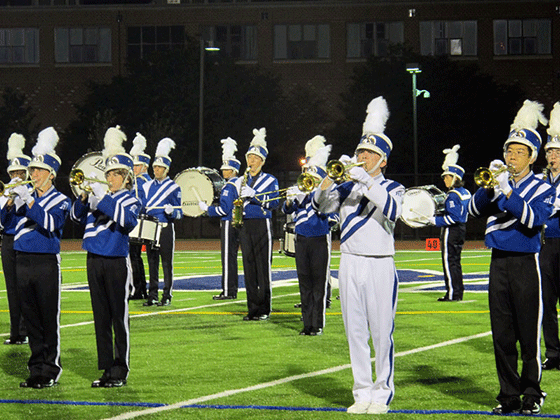 Band Director Haley Horgan and her students worked hard this summer to organize a marching band. The band entertained the crowd during the ceremony and at half time.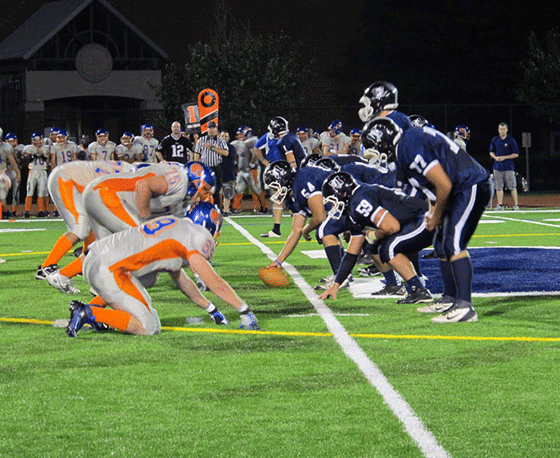 After Medford defeated Newton South on their home field last season, the Lions came back for revenge and unfortunately handed Medford a loss Friday night. Medford is at home again on Friday, September 21 against Stoneham.
- InsideMedford.com