The Medford High School girl's freshman soccer team is off to an exciting start to their season. The team is currently 2-0-1.
In the season opener the Mustangs were trailing Arlington High School 1-0 until 3 minutes left in the game. With 3 minutes to go Samantha Seniti got the Mustangs on the board with a goal. Seniti added her second goal with ten seconds left in the game, thanks to great corner kick from Anna Rauda, to give the Mustangs the win.
In game two, the freshman Mustangs played against Somerville High School. Seniti again started the scoring on a great pass from Gigi Braga. The Somerville Highlanders tied the game 1-1 midway through the second half. Medford's Jahna MacNamee scored with the game-winning goal with five minutes left. Carmen Petit put Medford up 3-1 with an insurance goal on a long shot with two minutes remaining.
In goal Eliana Viggiani has been solid, not allowing a goal this season, in 60 minutes of play over two games.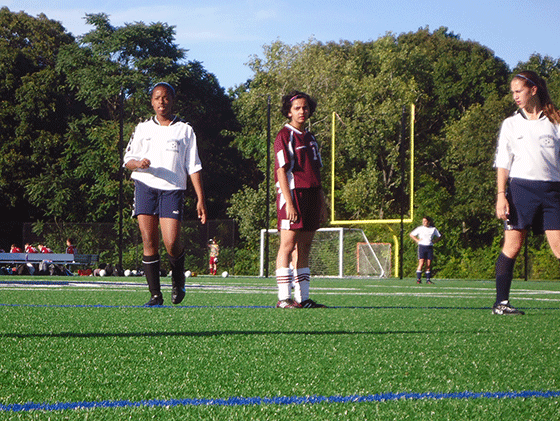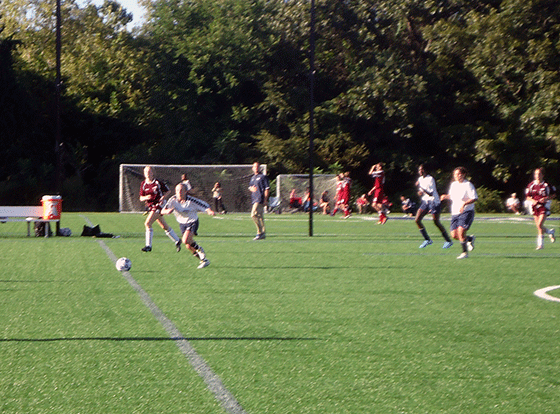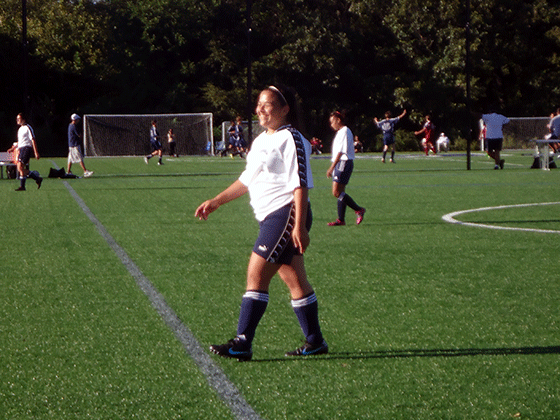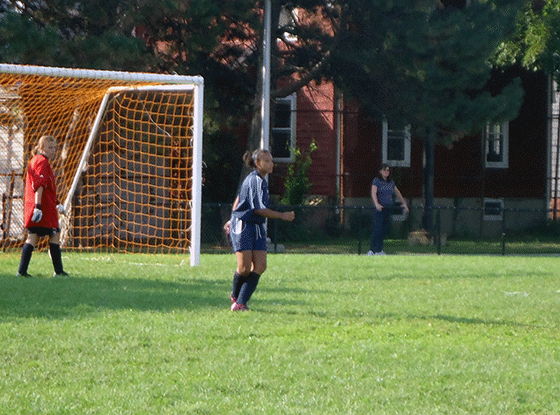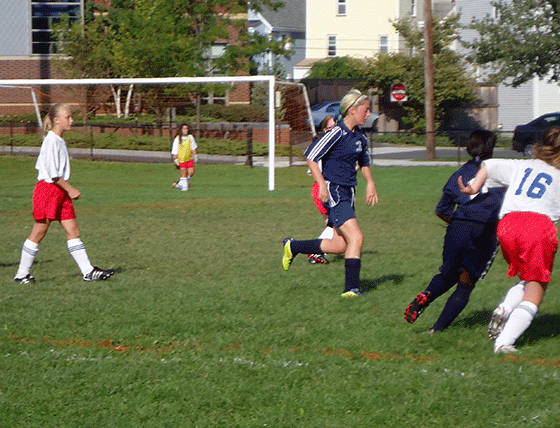 - Photos and information from Coach Josh Glionna