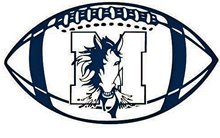 The Medford/Malden football rivalry, one of the oldest in the country, turns 125 this year. Be part of it by participating in the Medford/Malden 125th Game Golf Classic on October 12!
The game starts at 8:30AM on Friday, October 12 at Sagamore Golf Course in Lynnfield. It's $125 per golfer. Hole sponsors are $100. Dinner follows at the Malden Moose at 3PM.
Interested golfers should fill out this form and mail to 23 Echo Street, Malden, MA 02148.
The event is hosted by the Malden High Golden Tornado Club.
The 125th Medford/Malden Thanksgiving game will take place this year in Malden.
- InsideMedford.com