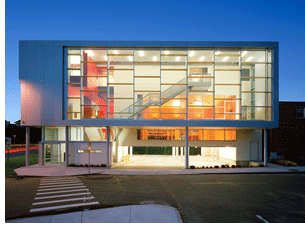 - Allison Goldsberry
As Springstep approaches its tenth anniversary, founder Deborah Hawkins announced the building will be put on the market for sale.
Despite the hard work of many over the years, Hawkins said the arts center struggled to make ends meet.
"Springstep has devoted a lot of time and energy to developing a financially sustainable model. We've sought input from many creative leaders, experimented with a range of program options, enhanced our marketing and development efforts, and tweaked our staffing model. However, despite our efforts, we have been unable to generate enough consistent financial support to continue in our current form," said an email from Hawkins on Friday.
Springstep has offered dance, fitness, and art classes as well as serving as a function space for events, art exhibits, and meetings. Hawkins said Springstep will continue to be open for events until a "change in ownership."
The current fall class session ends in December but studio space will continue to be available for instructors to offer classes, although it's unclear for how long.
According to Boston.com, when Springstep was briefly listed on the market last March, the asking price was for $4.65 million.
Springstep opened in 2003 in Medford with a focus on bringing dance and music from around the world to the community, according to its website.
"For ten years, Springstep has served as a community center that has provided a home for many social dance groups, offered a diverse range of classes from Ballet to Bollywood, and served as a unique venue for events ranging from three-day dance festivals to weddings," said Hawkins. We have enjoyed the joyful sounds, the vivid colors, and the buzz of excitement that have enlivened our studios and hallways. While the song may change, we must continue to dance. We hope that you will, too.