Local police officers and firefighters joined Tufts students at Carmichael Dining Hall on Wednesday for the school's annual "Station House Chili Fest." The informal event, established in the aftermath of 9/11, recognizes the important role of police officers and firefighters. It takes place each year during National Fire Prevention and Public Safety Month.
"Tufts students have enjoyed this event as they have come to more deeply respect the local police and fire officials through a greater understanding of their dedication to community," said a statement from the university.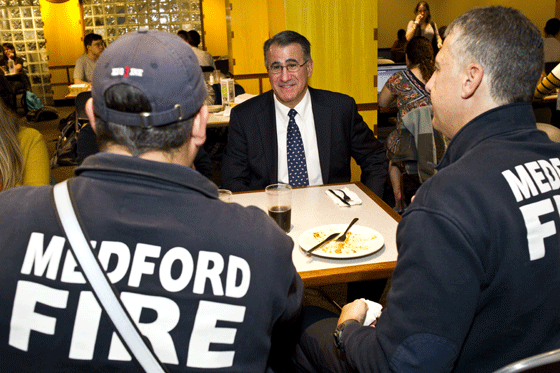 Tufts University President Anthony P. Monaco with Medford Firefighters Stephen Blute and Arthur Camuso during Wednesday's "Chili Fest."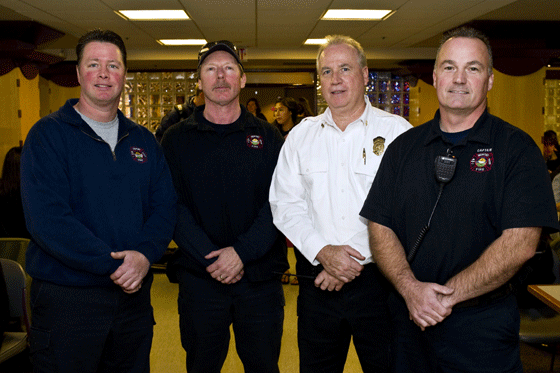 Medford Firefighters Tony Meyer, Joe Fazio, Deputy Chief Steve Howe and Captain Sean Bradanese. Photos by Alonso Nichols, Tufts University.
- InsideMedford.com