Gov Declares State of Emergency; No School Monday in Medford, Area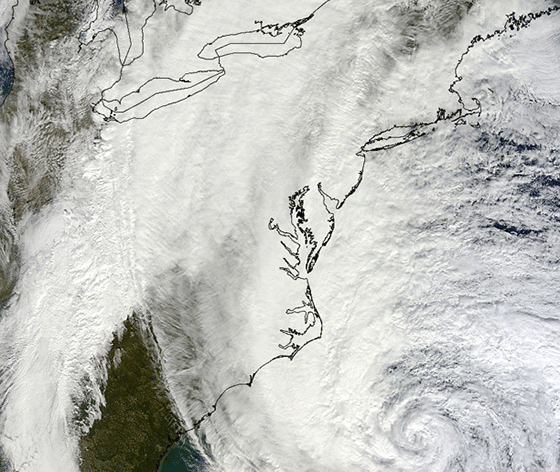 Courtesy www.wunderground.com
- Allison Goldsberry
Hurricane Sandy is expected to bring high winds and heavy rain to Medford and the area on Monday. Governor Deval Patrick has declared a state of emergency, and most schools, including Medford's, are closed.
The massive storm will pummel a good chunk of the eastern seaboard throughout Monday. According to Dr. Jeff Masters, Sandy is of "near-record" size, capable of tropical storm-force winds over 500 miles from its center. The storm is expected to make landfall in central New Jersey late Monday, according to the National Weather Service.
A High Wind Warning has been issued for the area from 6AM Monday through 6AM Tuesday. The strongest and "most damaging" winds are expected to occur during Monday afternoon and evening. Sustained winds will be between 35 and 45 miles per hour with gusts up to 75 miles per hour.
Wide spread power outages are possible due to downed power lines and fallen tree limbs. National Grid's website has hurricane preparation information and details on reporting downed power lines and outages. New England customers can contact National Grid to report outages at 1-800-465-1212. NStar customers can visit the company website or call 800-592-2000.
The latest forecast shows up to two inches of raining falling by the end of the day Monday.