Update 9:14PM Monday, October 29- No School in Medford Tuesday, October 30
Large tree branches are starting to come down after enduring several hours of sustained winds of 35-45 miles per hour, with gusts up to 70mph.
The latest advisory from the National Weather Service says the strongest winds will be between 2PM and 8PM. People are urged to stay indoors.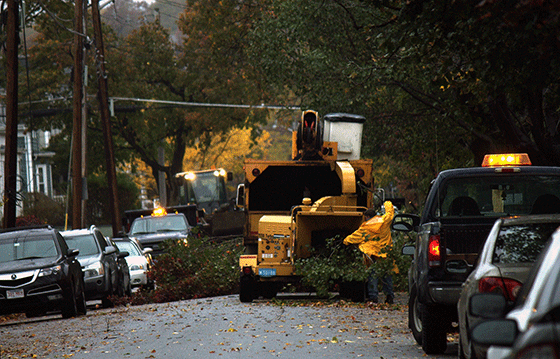 A large section of an old tree split off and fell across this Medford street. City officials quickly responded and removed the branch using a large "chipper." Photo by Paul Rapatano.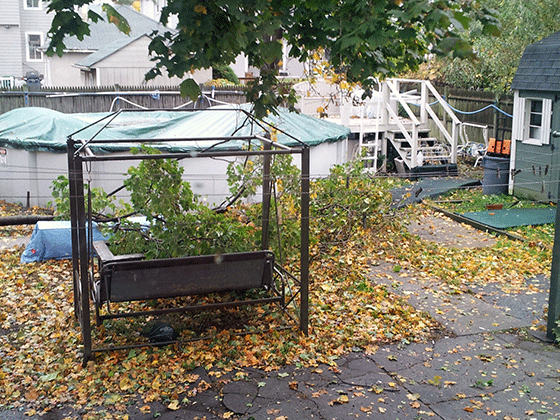 This large branch narrowly missed landing on the pool.
More details on Hurricane Sandy, including its track and local forecasts, are available on wunderground.com.
- InsideMedford.com