The 9 Bells of the Grace Episcopal Church Bell tower were reinstalled October 23-25, 2012. The bells, which have not rung in over 10 years, were removed to be refurbished by Chimemaster Systems of Lancaster, Ohio last spring. The refurbishment of the bells is part of Phase II of the restoration of Grace Church, which included the restoration of the buildings bell tower. The bells were originally raised in 1873, and cast by Blake Brothers Company, successor firm to Paul Revere's. The largest bell was given to Grace Church by the city of Medford for use as a fire-bell.
During the restoration process one of the smaller bells was cracked. The bell was sent to the Royal Eijsbouts Bell Foundry in the Netherlands to be repaired. The foundry could not repair the bell. Instead they took a mold of the old bell, used digital technology to make a model of the bell's pitch and timbre, and cast a new bell to exactly replicate the old bell's sound and look, including using the melted down bronze from the original bell in the new one.
The Parish is planning to first officially playing the bells at a special service of Rededication the Bells on Sunday, November 18th following the 10:00AM service. The public is invited and welcomed to attend this special event.
The church building was renowned architect H. H. Richardson's second church commission and is the oldest building still standing built by him.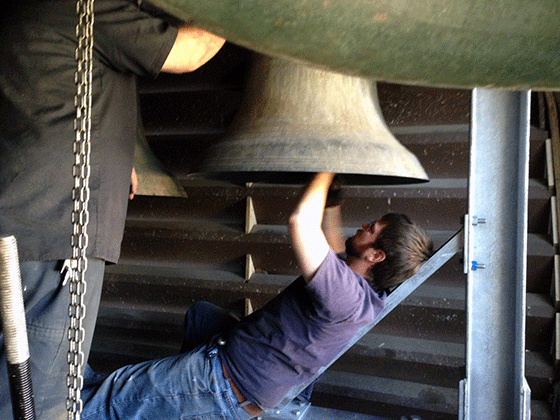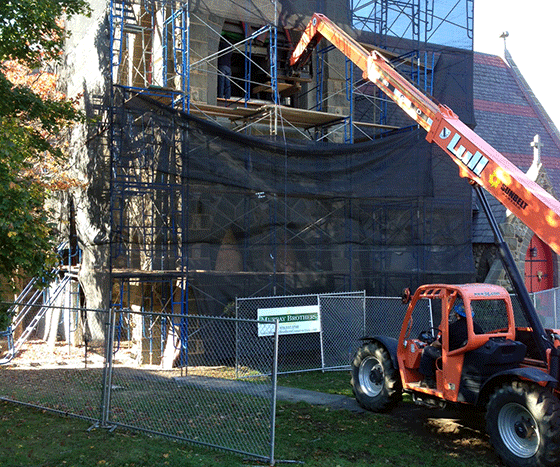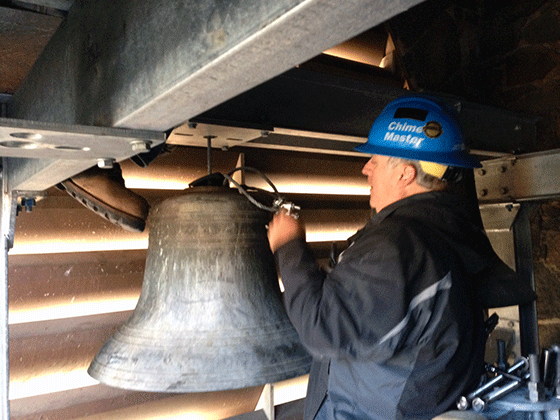 - Information and photos submitted by The Reverend Noah Evans, Rector