Vote Tuesday, November 6
|

2012 is a presidential election year. Other high profile races are also taking place, including a battle for the US Senate between incumbent Republican Scott Brown and Democratic challenger Elizabeth Warren.
Find out more about who is running and how to vote below. Links have been provided to candidate websites when available.
When to Vote
Medford's polls open at 7AM on Election Day and close at 8PM.
Where to Vote
A listing of Medford's polling locations is available on the city website. Not sure which poll is yours? Enter your address here to find out.
Who is Running
Tuesday, November 6, 2012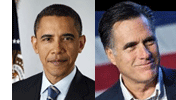 Presidential race- Incumbent Democratic President Barack Obama, Republican challenger Mitt Romney
US Senate race- Incumbent Republican Senator Scott Brown, Democratic challenger Elizabeth Warren
Incumbent Democratic Congressman Edward Markey (Fifth District) is being challenged by Republican Tom Tierney
Incumbent Governor's Councilor and Democrat Terrence Kennedy (Lynnfield) is running unopposed for a new term
Democrat Maria Curtatone has no opponents for Register of Deeds
Democrat Michael Sullivan is the only candidate running for Middlesex Clerk of Courts
Middlesex Sheriff Peter Koutoujian, a Democrat, is running for re-election. He is challenged by Ernesto Petrone, a candidate who isn't enrolled in a political party
State Representative race (23rd Middlesex district)- Incumbent Democratic State Representative Sean Garballey, Republican challenger Joseph Monju (Arlington)
State Representative race (34th Middlesex district)- Incumbent Democratic State Representative Carl Sciortino, Republican challenger David Rajczewski (Medford)
State Representative and Democratic incumbent Paul Donato (35th Middlesex District) is running unopposed
Ballot Questions
Question 1- Availability of Motor Vehicle Repair Information
Question 2- Proscribing Medication to End Life
Question 3- Medical Use of Marijuana
News
Click to see InsideMedford.com's campaign coverage
– InsideMedford.com